La nouvelle est tombée hier, et quelle nouvelle ! Après la superbe réédition de « Right On Time » l'année dernière, les inénarrables Hepcat annoncent la sortie, à l'occasion du  25eme anniversaire de leur premier opus « Out Of Nowhere »,  de sa première édition en version vinyle !
La pépite, dont les droits semblent avoir été étroitement négociés avec Hellcat Records,  sera limitée a 1000 exemplaires,  pas un de plus, et  remasterisé pour l'occasion. Qu'on se le dise, il n'y en aura pas pour tout le monde, quand on imagine  le bonheur de redécouvrir sur sa platine des titres du calibre de « Dance Wid Me », « Earthquake And Fire », de ce reggae à tomber « Miss Congeniality » ou bien  de ce « Skavez » concocté à l'époque par le jeune Dave Hillyard encore sur sa côte ouest natale.
Et comme un bonheur n'arrive jamais seul, l'album sera, comme « Right On Time »,  agrémentée d'une deuxième galette de versions dub,  confiées à l'un des maîtres du genre, j'ai nommé Victor Rice. (suite…)
in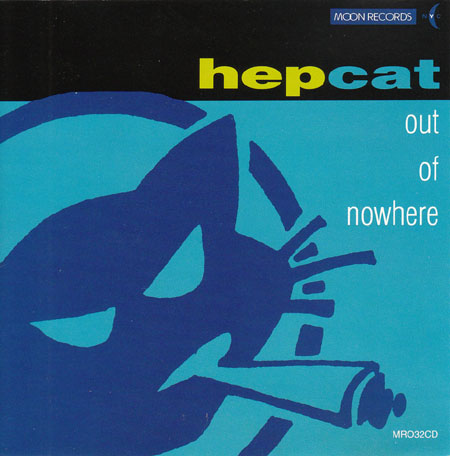 "Rude Boy Train's Classics", c'est une série de chroniques d'albums qui ont marqué l'histoire du ska, du rocksteady ou du skinhead reggae. Standards objectifs reconnus par le monde entier ou chefs d'oeuvre personnels qui hantent nos jardins secrets, la rédac de Rude Boy Train vous fait découvrir ou redécouvrir ces albums majeurs qui méritent d'avoir une place de choix sur vos étagères ! Rendez-vous le premier vendredi de chaque mois.
BEAUCOUP D'HISTOIRE: Los Angeles, 1989. Cette belle brochette de jeunes Californiens qui aiment The Specials et Toots and The Maytals que sont Greg Lee (chant), Alex Désert (chant), Deston Berry (claviers, chant), Raul Talavera (sax), David Hillyard (sax), David Fuentes (basse), Dennis Wilson (guitare) et Greg Narvas (batterie) décident de faire du ska, du rocksteady et du reggae, en version plus cool, plus roots que leurs potes de The Toasters, Skeletones et autres Fishbone. (suite…)
in