Rudeboys & Rudegirls, nouvel épisode Rude Boy Train Radio (ça faisait un bail…)  avec au programme du jour l'actualité de votre webzine préféré avec The Skatalites, Caz Gardiner & The Badasonics, Sean Brennan, Janet Kumah, The Slits, Keith Hudson, The Beat, The Slackers, Johnny Reggae Rub Foundation, Double Jabs, The Ethiopians, R.W.W., Marta Ren, Sharon Jones and the Dap Kings, Charles Bradley, Lisa Melissa & The Mess, The Far East…..
Bonne écoute à tous !
in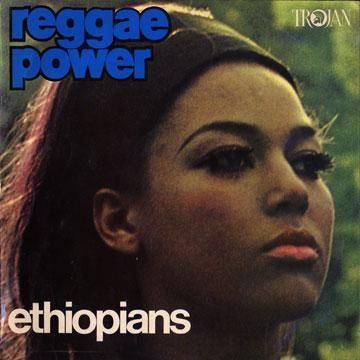 « Rude Boy Train's Classics », c'est une série de chroniques d'albums qui ont marqué l'histoire du ska, du rocksteady ou du skinhead reggae. Standards objectifs reconnus par le monde entier ou chefs d'oeuvre personnels qui hantent nos jardins secrets, la rédac' de Rude Boy Train vous fait découvrir ou redécouvrir ces albums majeurs qui méritent d'avoir une place de choix sur vos étagères ! Rendez-vous le premier vendredi de chaque mois…
UN PEU (BEAUCOUP) D'HISTOIRE : Retour sur de l'historique pour la Classic de Rude Boy Train, du pur, du gros, du lourd, comme on dirait ! The Ethiopians, c'est forcément un nom qui caresse les oreilles de tout bon rude boy qui se respecte. Formé par Leonard Dillon, sa pierre angulaire et Stephen Taylor, le duo vocal, parfois trio, est de ceux qui ont donné leurs lettres de noblesse au reggae.
Leonard Dillon taillait des pierres près de Port Antonio après avoir appris le chant et la musique aux côtés de son père, chef de chœur de l'église locale et avoir fait ses armes dans sa période lycée dans un groupe nommé The Playboys…C'est à cette époque que lui est donné le surnom de Sparrow, rapport à la tonalité de sa voix qui évoquait beaucoup de mélancolie. (suite…)
in